2020

Chevrolet

Silverado 2500HD

Work Truck
Starting MSRP from $34,100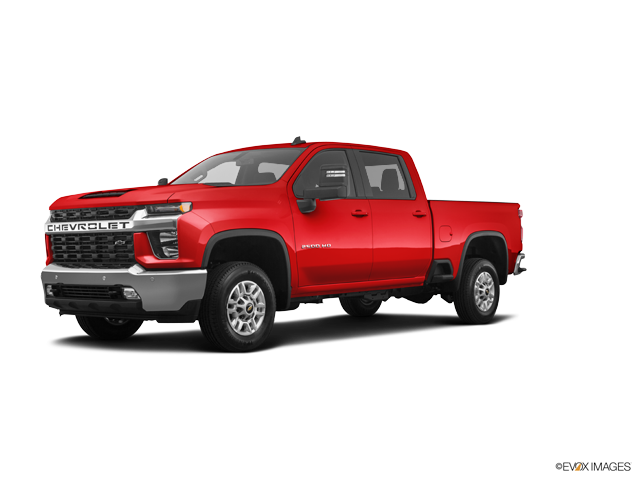 Trade-In Assistance*
Select 2020 Chevrolet Silverado 2500HD
Offer Amount $1750
Price with Above Offers: $67,320*
Stock Number: 00132
Take Retail Delivery By 11-30-2019
Offer Disclosure
*$1,750 - COPELAND Trade-In Assistance - Must trade a 2017 or newer vehicle to receive this offer. Lease vehicles excluded. Amount added to total trade-in allowance. - 11/30/2019
Trade-In Assistance*
Select 2020 Chevrolet Silverado 2500HD
Offer Amount $1750
Price with Above Offers: $42,686*
Stock Number: 00225
Take Retail Delivery By 11-30-2019
Offer Disclosure
*$1,750 - COPELAND Trade-In Assistance - Must trade a 2017 or newer vehicle to receive this offer. Lease vehicles excluded. Amount added to total trade-in allowance. - 11/30/2019
Trade-In Assistance*
Select 2020 Chevrolet Silverado 2500HD
Offer Amount $1750
Price with Above Offers: $58,732*
Stock Number: 00269
Take Retail Delivery By 11-30-2019
Offer Disclosure
*$1,750 - COPELAND Trade-In Assistance - Must trade a 2017 or newer vehicle to receive this offer. Lease vehicles excluded. Amount added to total trade-in allowance. - 11/30/2019
Trade-In Assistance*
Select 2020 Chevrolet Silverado 2500HD
Offer Amount $1750
Price with Above Offers: $67,752*
Stock Number: 00253
Take Retail Delivery By 11-30-2019
Offer Disclosure
*$1,750 - COPELAND Trade-In Assistance - Must trade a 2017 or newer vehicle to receive this offer. Lease vehicles excluded. Amount added to total trade-in allowance. - 11/30/2019
Trade-In Assistance*
Select 2020 Chevrolet Silverado 2500HD
Offer Amount $1750
Price with Above Offers: $39,307*
Stock Number: 00037
Take Retail Delivery By 11-30-2019
Offer Disclosure
*$1,750 - COPELAND Trade-In Assistance - Must trade a 2017 or newer vehicle to receive this offer. Lease vehicles excluded. Amount added to total trade-in allowance. - 11/30/2019
Trade-In Assistance*
Select 2020 Chevrolet Silverado 2500HD
Offer Amount $1750
Price with Above Offers: $70,036*
Stock Number: 00014
Take Retail Delivery By 11-30-2019
Offer Disclosure
*$1,750 - COPELAND Trade-In Assistance - Must trade a 2017 or newer vehicle to receive this offer. Lease vehicles excluded. Amount added to total trade-in allowance. - 11/30/2019
Trade-In Assistance*
Select 2020 Chevrolet Silverado 2500HD
Offer Amount $1750
Price with Above Offers: $60,645*
Stock Number: 00001
Take Retail Delivery By 11-30-2019
Offer Disclosure
*$1,750 - COPELAND Trade-In Assistance - Must trade a 2017 or newer vehicle to receive this offer. Lease vehicles excluded. Amount added to total trade-in allowance. - 11/30/2019
Trade-In Assistance*
Select 2020 Chevrolet Silverado 2500HD
Offer Amount $1750
Price with Above Offers: $57,542*
Stock Number: 00182
Take Retail Delivery By 11-30-2019
Offer Disclosure
*$1,750 - COPELAND Trade-In Assistance - Must trade a 2017 or newer vehicle to receive this offer. Lease vehicles excluded. Amount added to total trade-in allowance. - 11/30/2019
Trade-In Assistance*
Select 2020 Chevrolet Silverado 2500HD
Offer Amount $1750
Price with Above Offers: $42,134*
Stock Number: 00054
Take Retail Delivery By 11-30-2019
Offer Disclosure
*$1,750 - COPELAND Trade-In Assistance - Must trade a 2017 or newer vehicle to receive this offer. Lease vehicles excluded. Amount added to total trade-in allowance. - 11/30/2019
Trade-In Assistance*
Select 2020 Chevrolet Silverado 2500HD
Offer Amount $1750
Price with Above Offers: $46,416*
Stock Number: 00073
Take Retail Delivery By 11-30-2019
Offer Disclosure
*$1,750 - COPELAND Trade-In Assistance - Must trade a 2017 or newer vehicle to receive this offer. Lease vehicles excluded. Amount added to total trade-in allowance. - 11/30/2019
Trade-In Assistance*
Select 2020 Chevrolet Silverado 2500HD
Offer Amount $1750
Price with Above Offers: $42,134*
Stock Number: 00088
Take Retail Delivery By 11-30-2019
Offer Disclosure
*$1,750 - COPELAND Trade-In Assistance - Must trade a 2017 or newer vehicle to receive this offer. Lease vehicles excluded. Amount added to total trade-in allowance. - 11/30/2019
Trade-In Assistance*
Select 2020 Chevrolet Silverado 2500HD
Offer Amount $1750
Price with Above Offers: $62,356*
Stock Number: 00268
Take Retail Delivery By 11-30-2019
Offer Disclosure
*$1,750 - COPELAND Trade-In Assistance - Must trade a 2017 or newer vehicle to receive this offer. Lease vehicles excluded. Amount added to total trade-in allowance. - 11/30/2019
GM BuyPower Card*
Select 2020 Chevrolet Silverado 2500HD
Offer Amount $1500
Price with Above Offers: $42,686*
Stock Number: 00225
Take Retail Delivery By 11-30-2019
Offer Disclosure
*$1,500 - GM Cards With Redemption Limits Copper/Platinum - Must have $1,500 GM Card with $1,500 in points - 11/30/2019
GM BuyPower Card*
Select 2020 Chevrolet Silverado 2500HD
Offer Amount $1500
Price with Above Offers: $42,134*
Stock Number: 00088
Take Retail Delivery By 11-30-2019
Offer Disclosure
*$1,500 - GM Cards With Redemption Limits Copper/Platinum - Must have $1,500 GM Card with $1,500 in points - 11/30/2019
GM BuyPower Card*
Select 2020 Chevrolet Silverado 2500HD
Offer Amount $1500
Price with Above Offers: $39,307*
Stock Number: 00037
Take Retail Delivery By 11-30-2019
Offer Disclosure
*$1,500 - GM Cards With Redemption Limits Copper/Platinum - Must have $1,500 GM Card with $1,500 in points - 11/30/2019
GM BuyPower Card*
Select 2020 Chevrolet Silverado 2500HD
Offer Amount $1500
Price with Above Offers: $70,036*
Stock Number: 00014
Take Retail Delivery By 11-30-2019
Offer Disclosure
*$1,500 - GM Cards With Redemption Limits Copper/Platinum - Must have $1,500 GM Card with $1,500 in points - 11/30/2019
GM BuyPower Card*
Select 2020 Chevrolet Silverado 2500HD
Offer Amount $1500
Price with Above Offers: $62,356*
Stock Number: 00268
Take Retail Delivery By 11-30-2019
Offer Disclosure
*$1,500 - GM Cards With Redemption Limits Copper/Platinum - Must have $1,500 GM Card with $1,500 in points - 11/30/2019
GM BuyPower Card*
Select 2020 Chevrolet Silverado 2500HD
Offer Amount $1500
Price with Above Offers: $57,542*
Stock Number: 00182
Take Retail Delivery By 11-30-2019
Offer Disclosure
*$1,500 - GM Cards With Redemption Limits Copper/Platinum - Must have $1,500 GM Card with $1,500 in points - 11/30/2019
GM BuyPower Card*
Select 2020 Chevrolet Silverado 2500HD
Offer Amount $1500
Price with Above Offers: $67,320*
Stock Number: 00132
Take Retail Delivery By 11-30-2019
Offer Disclosure
*$1,500 - GM Cards With Redemption Limits Copper/Platinum - Must have $1,500 GM Card with $1,500 in points - 11/30/2019
GM BuyPower Card*
Select 2020 Chevrolet Silverado 2500HD
Offer Amount $1500
Price with Above Offers: $42,134*
Stock Number: 00054
Take Retail Delivery By 11-30-2019
Offer Disclosure
*$1,500 - GM Cards With Redemption Limits Copper/Platinum - Must have $1,500 GM Card with $1,500 in points - 11/30/2019
GM BuyPower Card*
Select 2020 Chevrolet Silverado 2500HD
Offer Amount $1500
Price with Above Offers: $58,732*
Stock Number: 00269
Take Retail Delivery By 11-30-2019
Offer Disclosure
*$1,500 - GM Cards With Redemption Limits Copper/Platinum - Must have $1,500 GM Card with $1,500 in points - 11/30/2019
GM BuyPower Card*
Select 2020 Chevrolet Silverado 2500HD
Offer Amount $1500
Price with Above Offers: $67,752*
Stock Number: 00253
Take Retail Delivery By 11-30-2019
Offer Disclosure
*$1,500 - GM Cards With Redemption Limits Copper/Platinum - Must have $1,500 GM Card with $1,500 in points - 11/30/2019
GM BuyPower Card*
Select 2020 Chevrolet Silverado 2500HD
Offer Amount $1500
Price with Above Offers: $46,416*
Stock Number: 00073
Take Retail Delivery By 11-30-2019
Offer Disclosure
*$1,500 - GM Cards With Redemption Limits Copper/Platinum - Must have $1,500 GM Card with $1,500 in points - 11/30/2019
2020 Silverado 2500 HD $449 Per Month*
2020 Silverado 2500HD Crew Cab Standard Box 4-Wheel Drive Work Truck
$449/month for 48 months. $3995 due at signing
Stock Number: 00037
Take Retail Delivery By 11-30-2019
Drive this new Silverado 2500 HD for $449 per month for 48 months ($3,995 Down + Tax)!
Offer Disclosure
*$3,995 cash or trade due at signing + MA Sales Tax (after all offers). Includes all rebates to dealer. Mileage charge of $0.25/mile over 40,000 miles. Lease is for 48 months and 10,000 mile per year with HARBOR ONE based on Tier 1 credit. Includes all rebates - Lease Support. Example stock # 00037. Lease terms end or change at 40000 miles
New 2020 Chevrolet Silverado 2500HD at Copeland Chevrolet in Brockton
Discover the new Chevrolet Silverado 2500HD, available to buy or lease today at Copeland Chevrolet. On this page, you will find the 2020 Silverado 2500HD vehicles that are currently available to buy or lease at our Brockton dealership, be able to see the exterior color options, view photos, and more. If you have a question about this new Silverado 2500HD or any other new or used vehicle at Copeland Chevrolet, please give us a call at (866) 276-1601, and our friendly staff will be happy to assist you.